Fern Pourover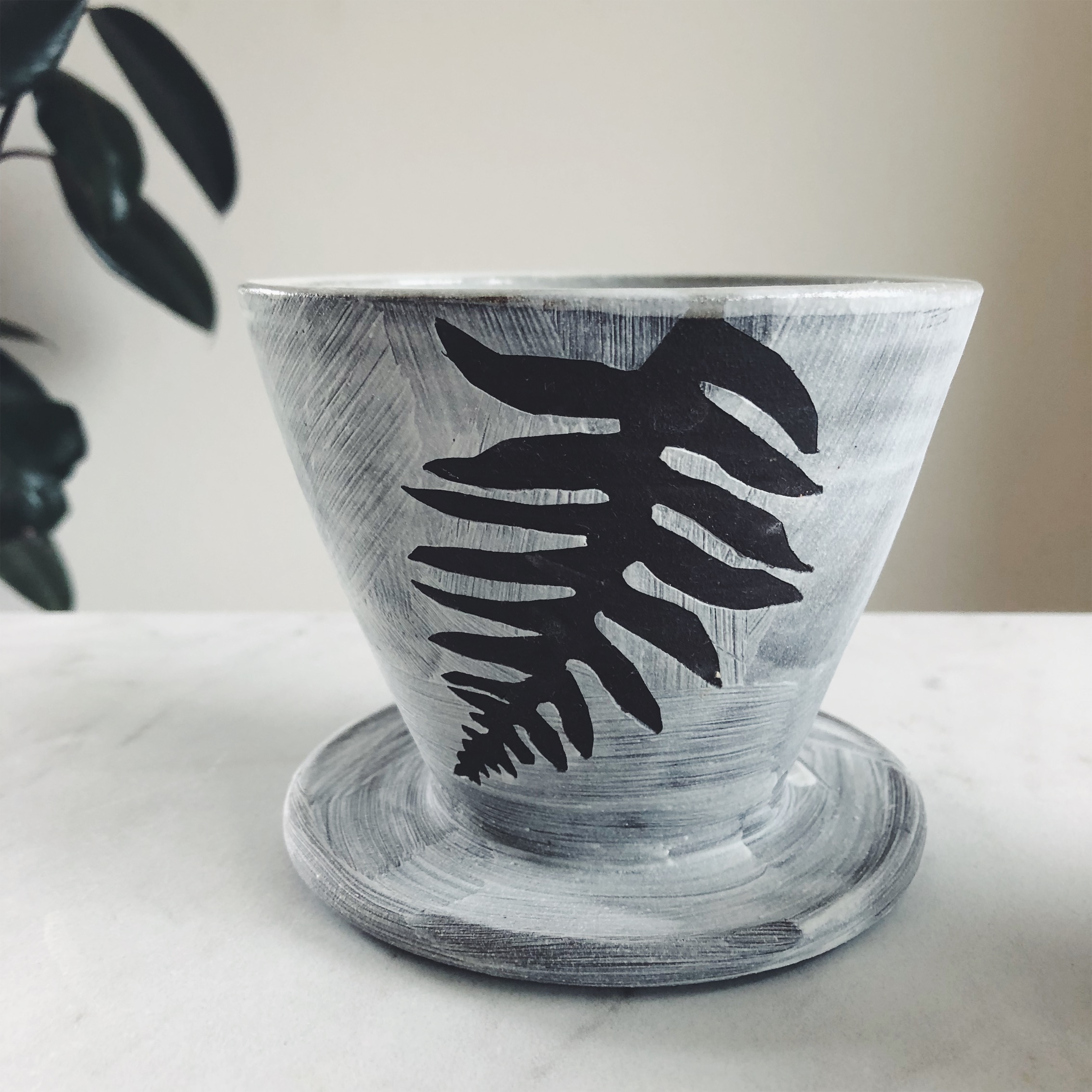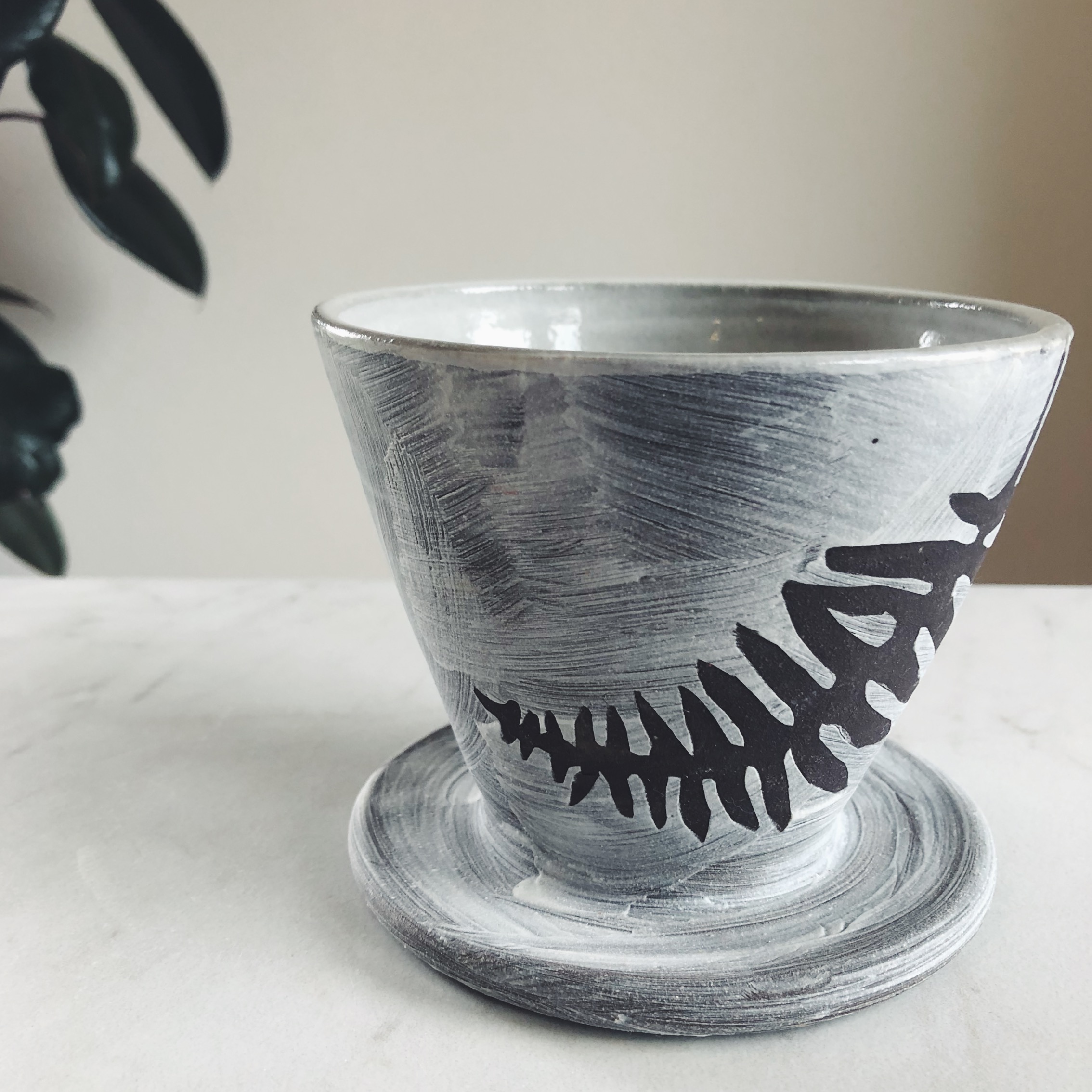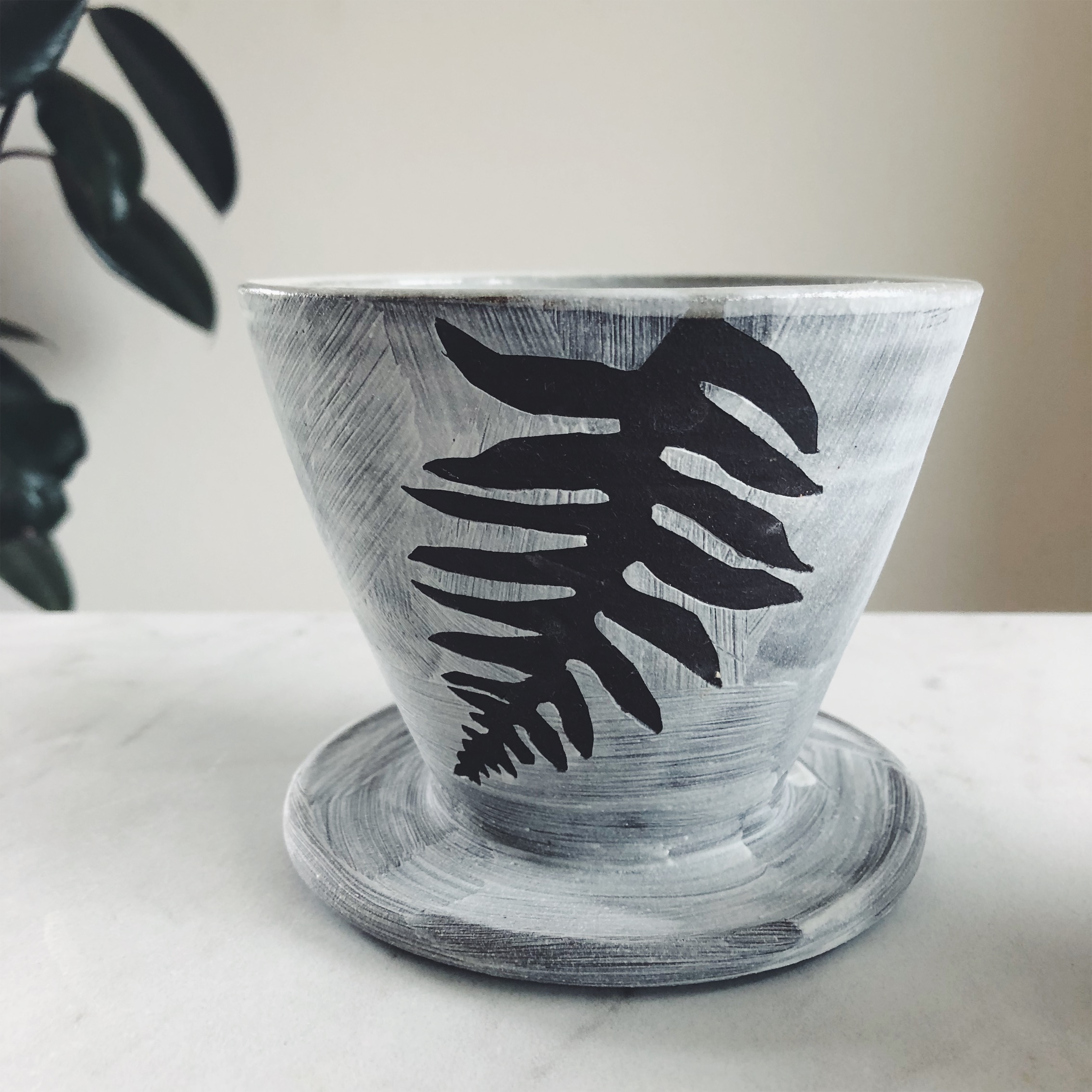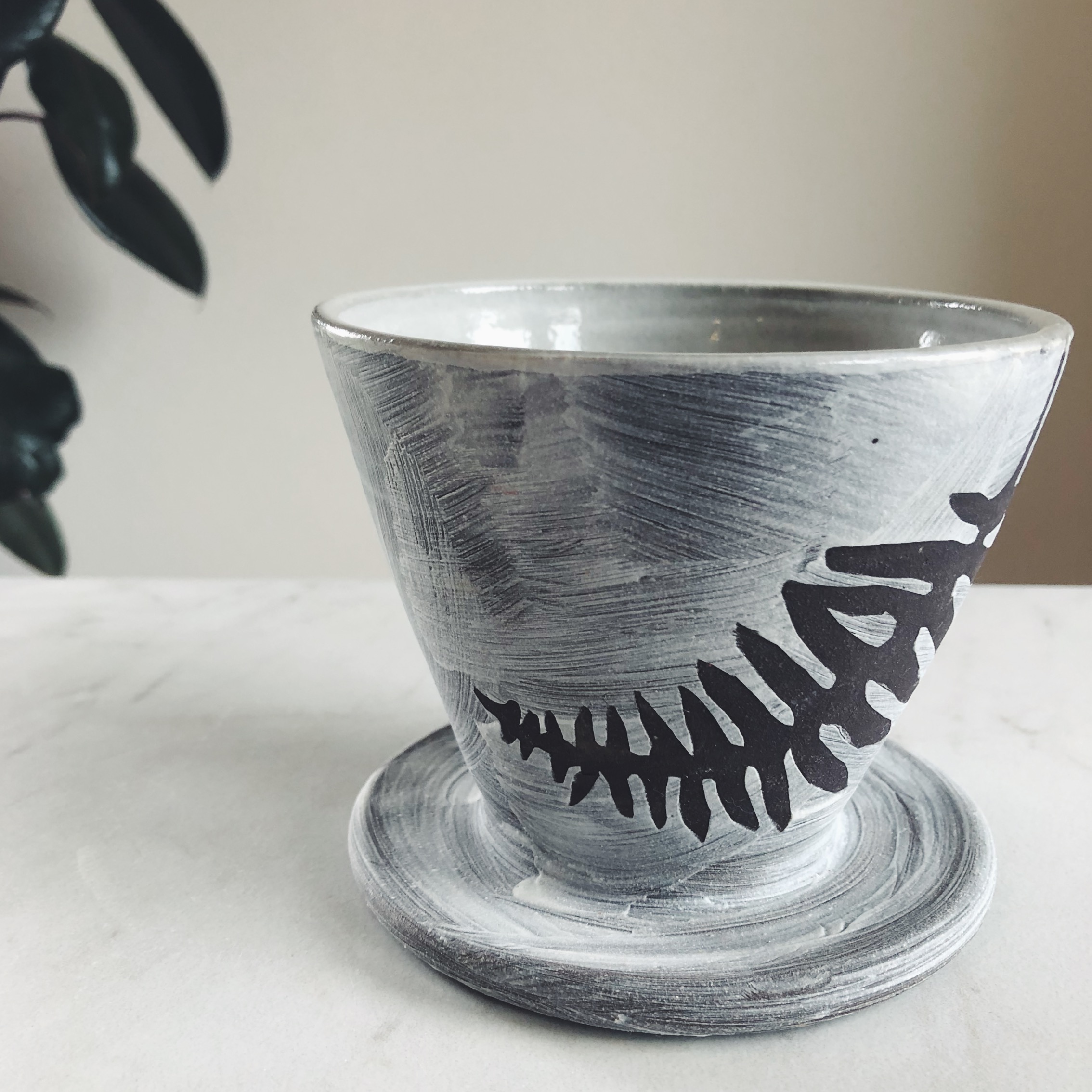 sold out
Fern Pourover
About the piece: Wheel thrown pour over for brewing coffee. Black stoneware clay with white slip brushwork and fern design. Glossy white interior glaze.
Why it's a second: this was an experiment with a white slip that I ultimately abandoned in favor of a different slip recipe that I like better. Nothing wrong with it otherwise.
100% of the proceeds from this sale will be split equally between the ACLU and the Yellow Hammer Fund, supporting reproductive freedom for all.