Fern Travel Mug // Speckled Clay // 12 oz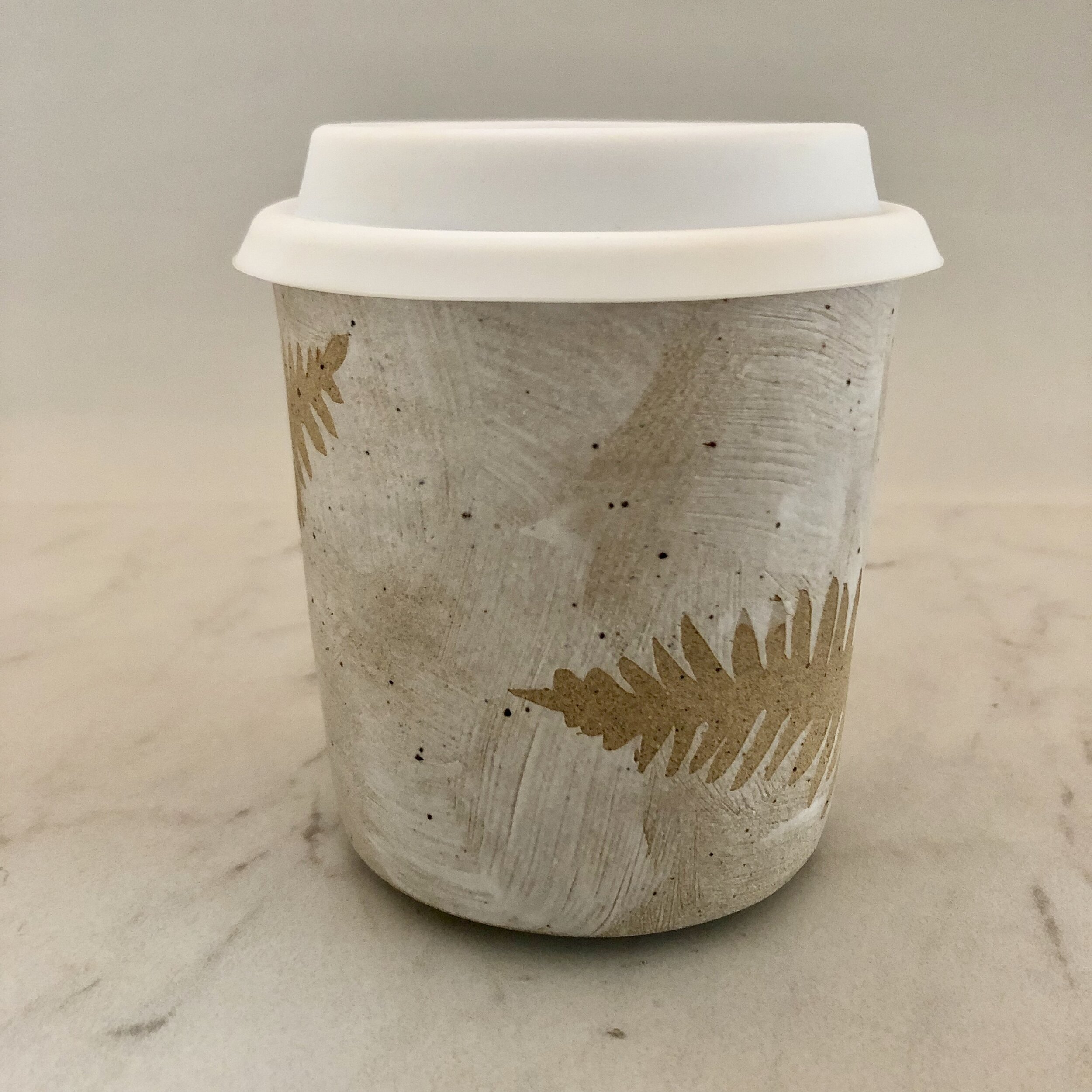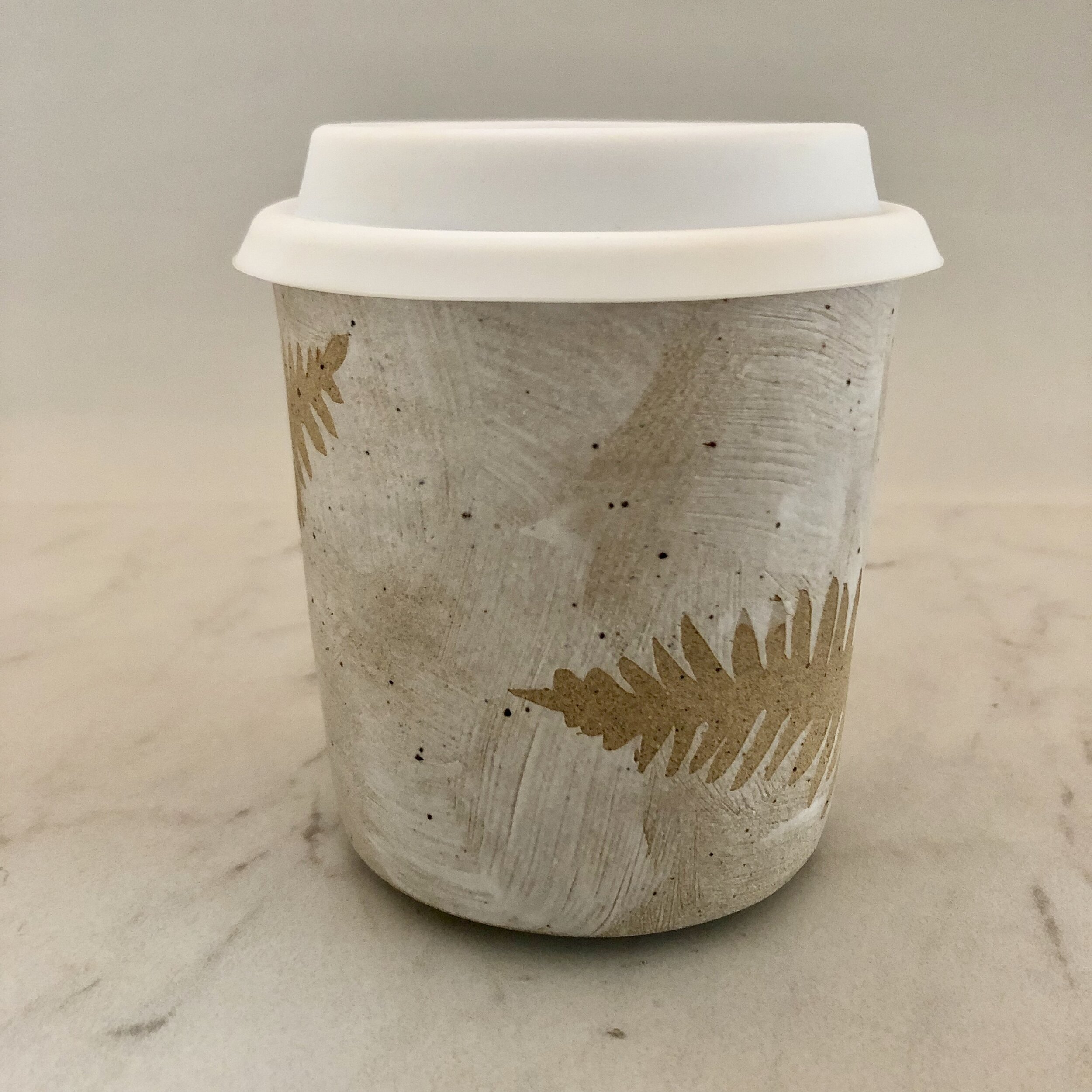 sold out
Fern Travel Mug // Speckled Clay // 12 oz
About the Cup: Take a bit of handmade with you on your adventures with this handmade travel cup. Features a wheel thrown stoneware cup with silicon travel lid featuring a fern design. The walls of this cup were thrown a bit thicker for added comfort when filled with hot liquid. It is dishwasher and microwave safe, although you should remove the silicon lid before microwaving. The inside is lined with a white, food safe glaze.
Measures 4" high by 3.5" wide at the top. Holds 12 ounces
About the Design: Ferns are as common as clouds here in the pacific northwest and make up much of the understory of the Douglas fir and redwood forests. My deepest memories of home are of glossy wet ferns lining misty trails through towering trees.
This design was created using stencils and white slip (slip is clay that has been watered down to paint consistency). Each stencil was applied by hand then a textural layer of slip was painted on before removing the stencils to reveal the speckled buff clay beneath.
This listing is for the piece pictured and is ready to ship.