Poppy Mug // Black Clay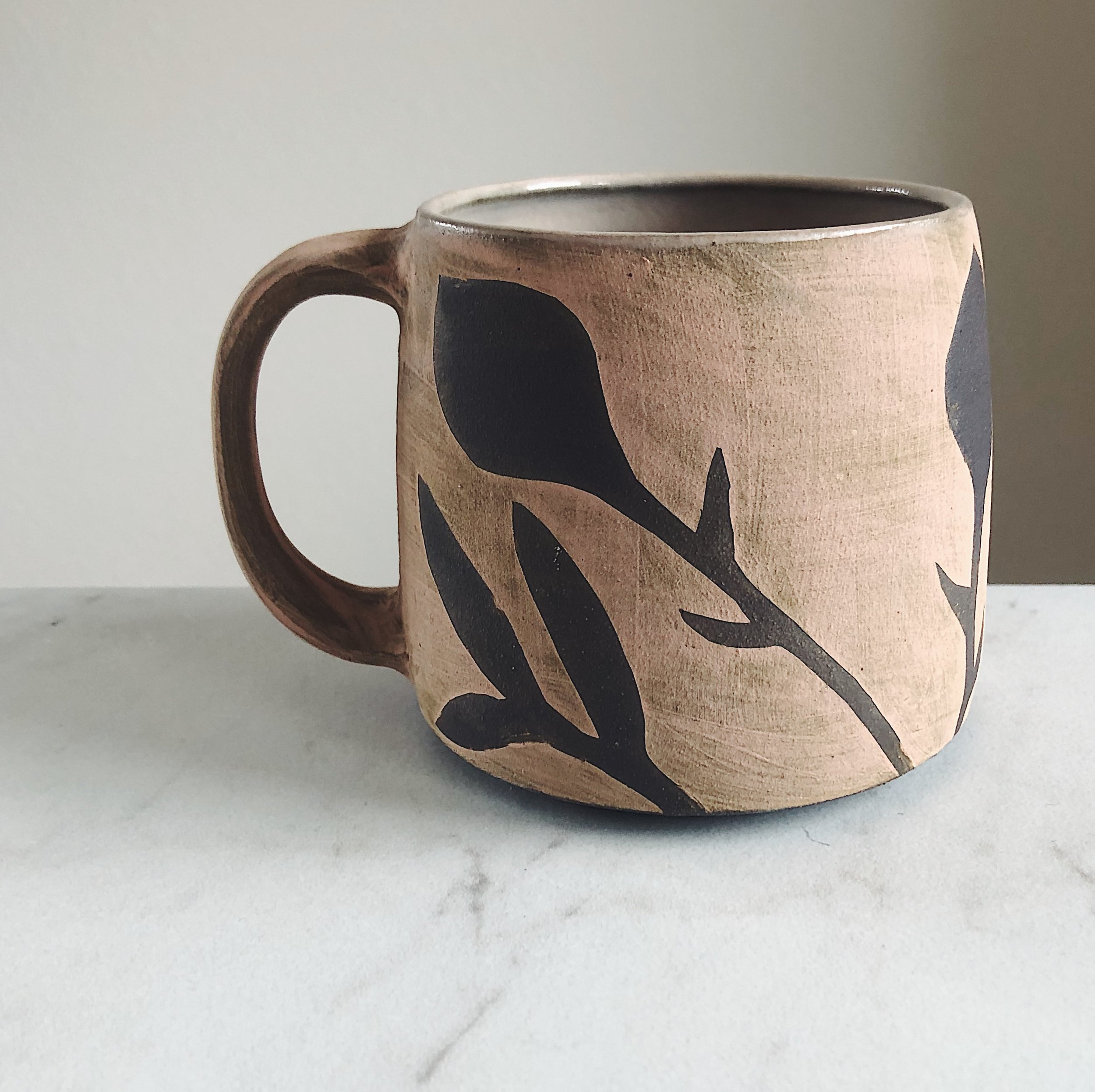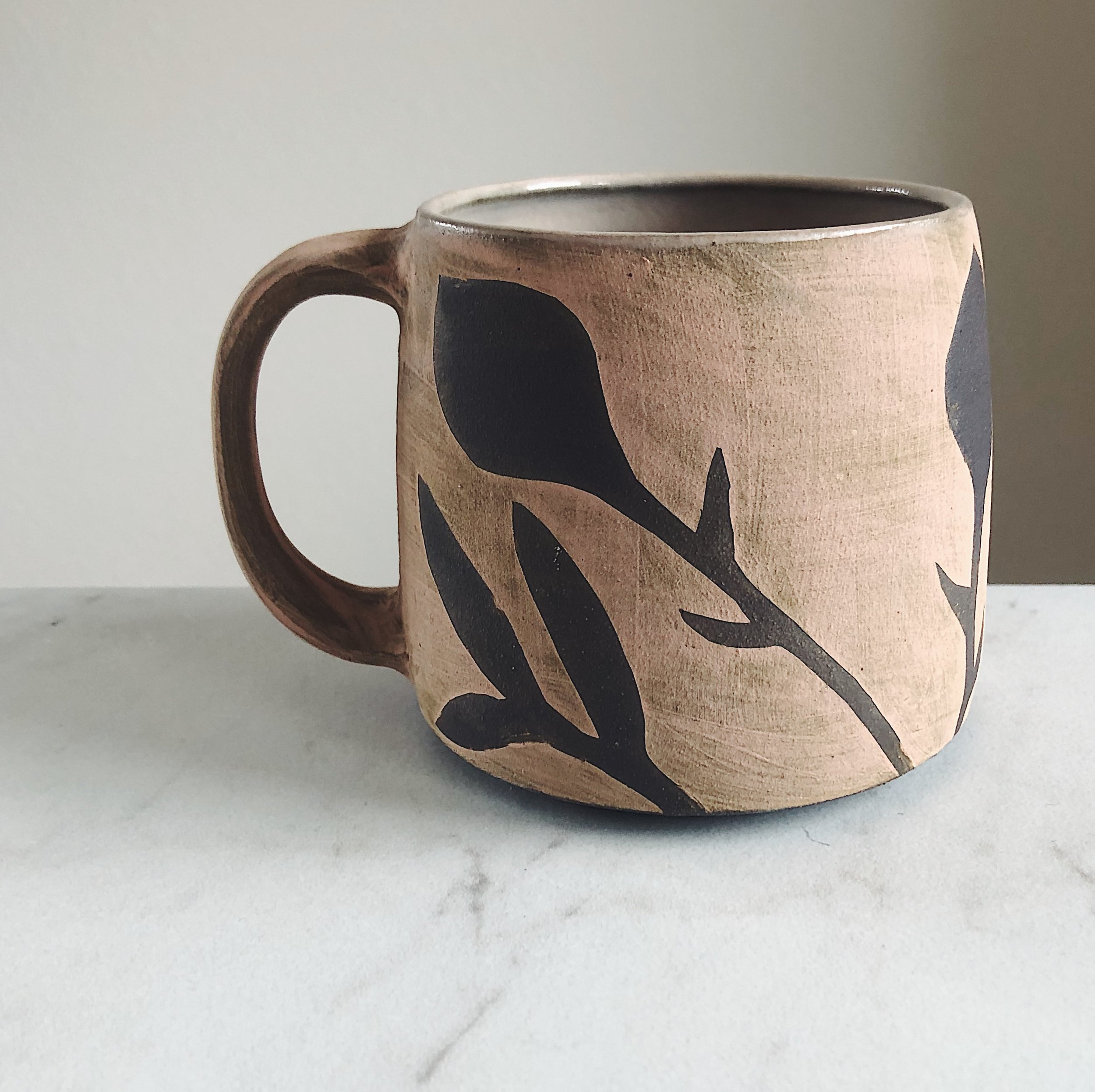 sold out
Poppy Mug // Black Clay
Wheel thrown stoneware mug with underglaze decorated poppy bud and leaf design. The inside is glazed with a peachy pink glossy liner glaze; the outside is peach underglaze and raw black stoneware clay body. I used a diamond sanding pad to sand the outside smooth and velvety to the touch.
Poppy's are native to california but have crept northward with the aid of gardeners, and rising temperatures. I know them for both their stunning shapes and colors and their effective use as a safe and gentle pain reliever when tinctured.
This listing is for the piece pictured. It is microwave and dishwasher safe but as dishwashers are hard on ceramics, hand washing will prolong the life of your piece. It is handmade and as such each piece is unique and beautifully imperfect. Thank you for choosing handmade!